Piano Course for Children (For 6- to 8-year-olds)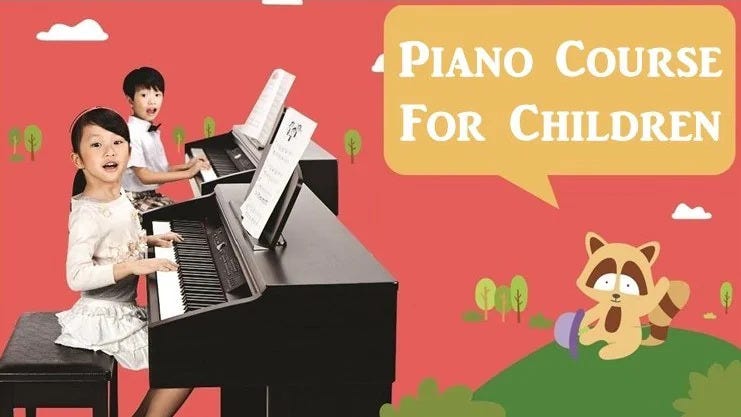 Enrol your child in Yamaha's piano classes and they'll develop music skills that will stay with them for life.
This piano course is designed for children with no, or minimal, background in music and is conducted in a group. The group setting allows your child to develop social as well as musical skills. Together, they will enjoy making music through singing and playing. They will learn piano-playing techniques, theory of music, and develop their hearing, singing and note reading abilities.
Your child will attempt assessments and examinations at strategic points during the course.
A Strong Foundation
As a student in the Piano Course for Children, your child will be learning from our team of trained instructors. The carefully selected curriculum will facilitate learning of essential music elements.
Performance Opportunities
To showcase the skills achieved, we encourage our students to participate in concerts that we organise. Through such activities, they become more self-confident and willing to share their love of music with family, friends and the public.
The Right Preparation
With the training and guidance our instructors provide, your child may want to attempt an examination, and our instructors will make sure that they go into the examination confident and, most importantly, prepared.
Course Content
Technical exercises
Repertoire
Solfege Singing
Aural Training
Scales and arpeggios
Sight reading
Theory of music
| | |
| --- | --- |
| AGE GROUP: | 6 to 8-Year-Olds |
| COURSE DURATION: | 4 Years |
| NUMBER OF LESSONS: | 11 Lessons Per Term |
| LESSON FORMAT: | Group Lesson of up to 8 Students |
| LESSONS DURATION: | 1 Hour |
| COURSE FEE & SCHEDULE: | Click Here |

---