Yamaha Piano Course (For aged 5.5 and above)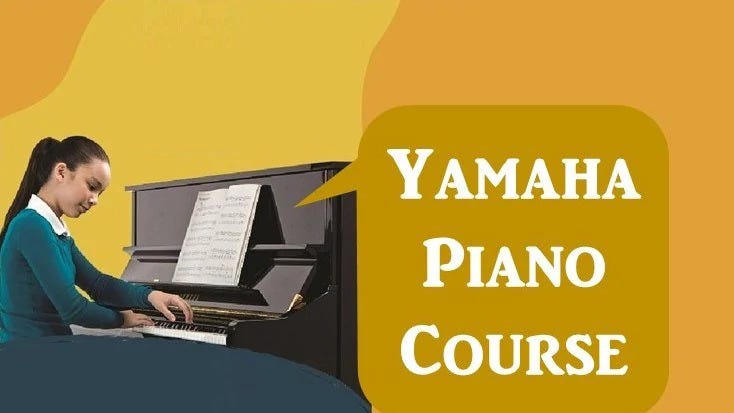 A popular instrument for many, learning to play the piano requires a lot of dedication and commitment. With this in mind, Yamaha Music School has structured its lessons in a standardised way that makes music not only easier to learn, but more enjoyable as well.
Whether it is to realise the dream of playing the piano or simply to hone one's playing skills in order to take it to the next level, this course is scaled to meet those needs.
A Strong Foundation
As a student in the Yamaha Piano Course, you will be learning from our exclusive Pianoforte curriculum, developed by the Yamaha Music Foundation, Japan. Our proven syllabus will facilitate learning of piano essentials like arpeggios and scales, to more unique subjects like keyboard harmony, duets and improvisation.
Performance Opportunities
To showcase the skills achieved, we encourage our students to participate in concerts and competitions that we organise. By conquering the stage, they become more self-confident and willing to share their love of music with family, friends and the public.
The Right Preparation
With the training and guidance our instructors provide, your child may want to take a recognised international piano grade examination, and our instructors will make sure that they go into the examination confident and, most importantly, prepared.
Course Content
Repertoire
Scales & Arpeggios
Sight Reading
Aural Training
Theory of music
Solfege, Finger Exercises, & Etudes
Improvisation & Keyboard Harmony


| | |
| --- | --- |
| AGE GROUP: | 5.5-Year-Olds |
| COURSE DURATION: | 8 Years (From Level 1-12) |
| NUMBER OF LESSONS: | 11 Lessons Per Term |
| LESSON FORMAT: | Individual |
| LESSONS DURATION: | 45 Minutes (Level 1-9), 60 Minutes (Level 10-12) |
| COURSE FEE & SCHEDULE: | Click Here |

---