CONTINUOUS EDUCATION & TRAINING.
In the world of Live Sound and Music, the learning curve can be steep and at times, unforgiving. The accelerated advancement in technology does not wait for anyone. Audio practitioners must keep themselves updated with the latest technology if they want to remain relevant in the industry.
Yamaha has always been proactive in developing and maintaining education and training programs that provide the information and know-how its customers need to make the most of its products and systems. In 2018, it rebranded all its educational activities under the new Audioversity label. And because Yamaha integrates Dante in almost all its digital Professional Audio products and solutions, it was only natural for Yamaha Music (Asia) to facilitate regular in-person Dante Training.

PUSHING BOUNDARIES TO NEW HEIGHTS.
As a trainer, I have to especially keep myself updated with the 2nd Edition of the Dante Certifications. One of the main revisions most people notice would be the addition of the digital video element in the course training and examination. For most sound guys, this proved more challenging compared to our friends in AV. However, as observed, the newly tailored content and the presence of helpful trainers made the ride a lot smoother, if I do say so myself.
It is always very nice to bring new and old faces together as we push learning boundaries to new heights and of course have some fun at the same time.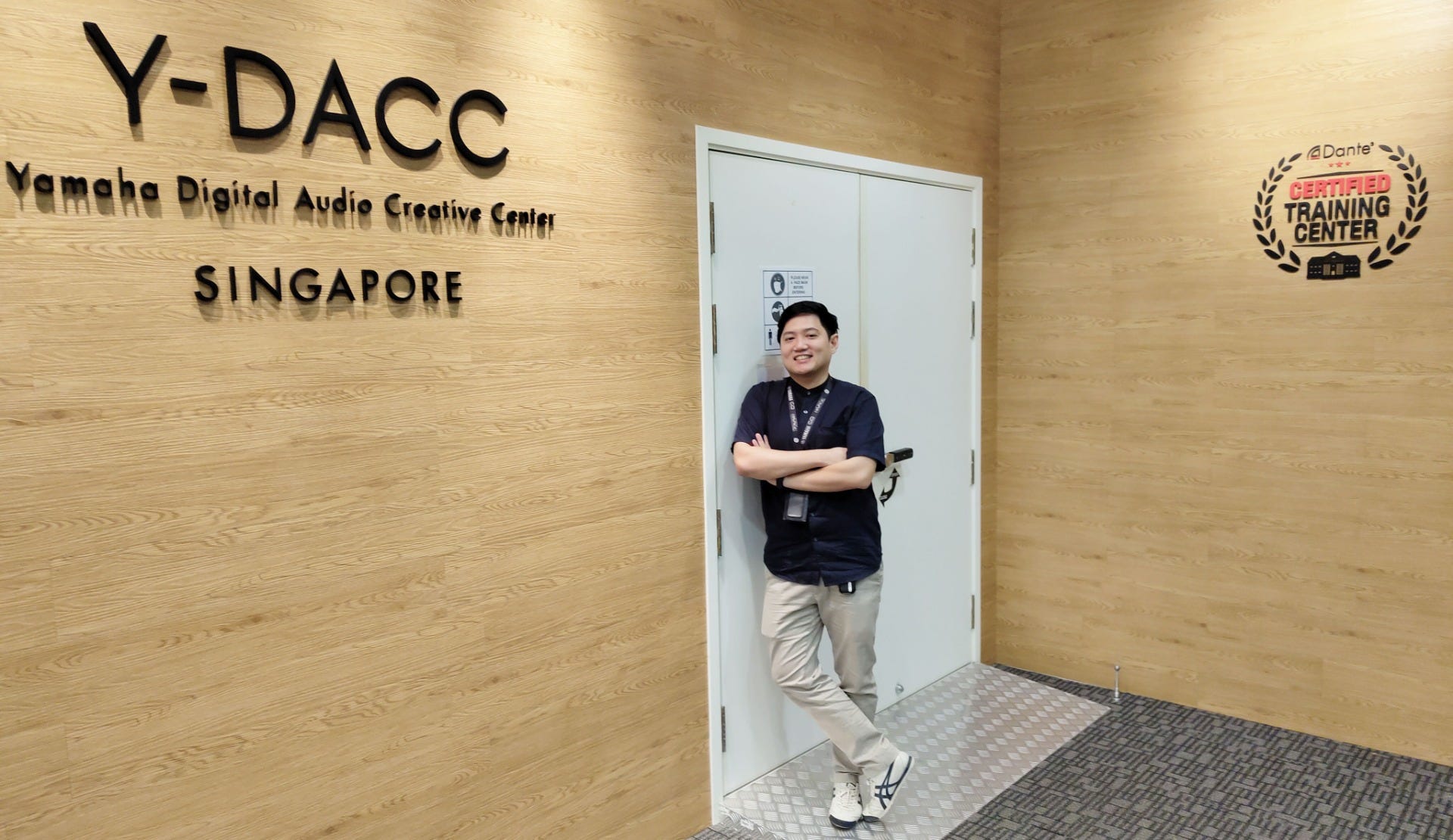 ABOUT THE TRAINER.
With about 10 years of industry experience, Aloysius started his humble learning journey working in the various performance venues of Esplanade and The Arts House in the Sound Department. After a few years operating equipment of different brands, he jumped onto the Yamaha train. There, he took the opportunity to broaden his knowledge even further, specialising in the Yamaha & NEXO range of digital mixers, digital signal processors, amplifiers, speakers and unified communication products. In the process, he has also acquired Level 3 Dante Certification and was made an official Dante Certification Trainer. Since then, he has also designed and successfully implemented Dante systems of various sizes and complexity.
_________________________________________________________________________________________________
Read More → Yamaha Digital Audio Creative Center Singapore (Y-DACC) appointed the first Dante Training Center