THE WORLD OF CHAMBER MUSIC.
Initially borne out of the tradition of participatory domestic music making, Chamber Music has developed to become a medium where audiences can enjoy instrumental music in a more approachable and interactive manner.
For Singaporean musicians, it is always a treat to experience high level Brass chamber music from overseas Artists as we are able to listen and appreciate how musicians from around the world approach music making and display their artistry through music performance.



BOSTON BRASS IS BACK IN TOWN.
Aligned with Yamaha's Brand Promise "Make Waves", The Boston Brass Meet-and-Greet session, held on 9th November 2022 (7.30pm - 9pm), aimed to create moments of excitement for customers and inspire customers to make a step forward to express their individuality, emotion and creativity in their musical journey.

To kick off the event, Boston Brass presented a series of arrangements of popular pieces, such as 'The Green Hornet' and Gershwin's classic Opera 'Porgy and Bess'. Audience members were treated to the sound of amazing brass chamber music, which is inspiring for any brass player listening.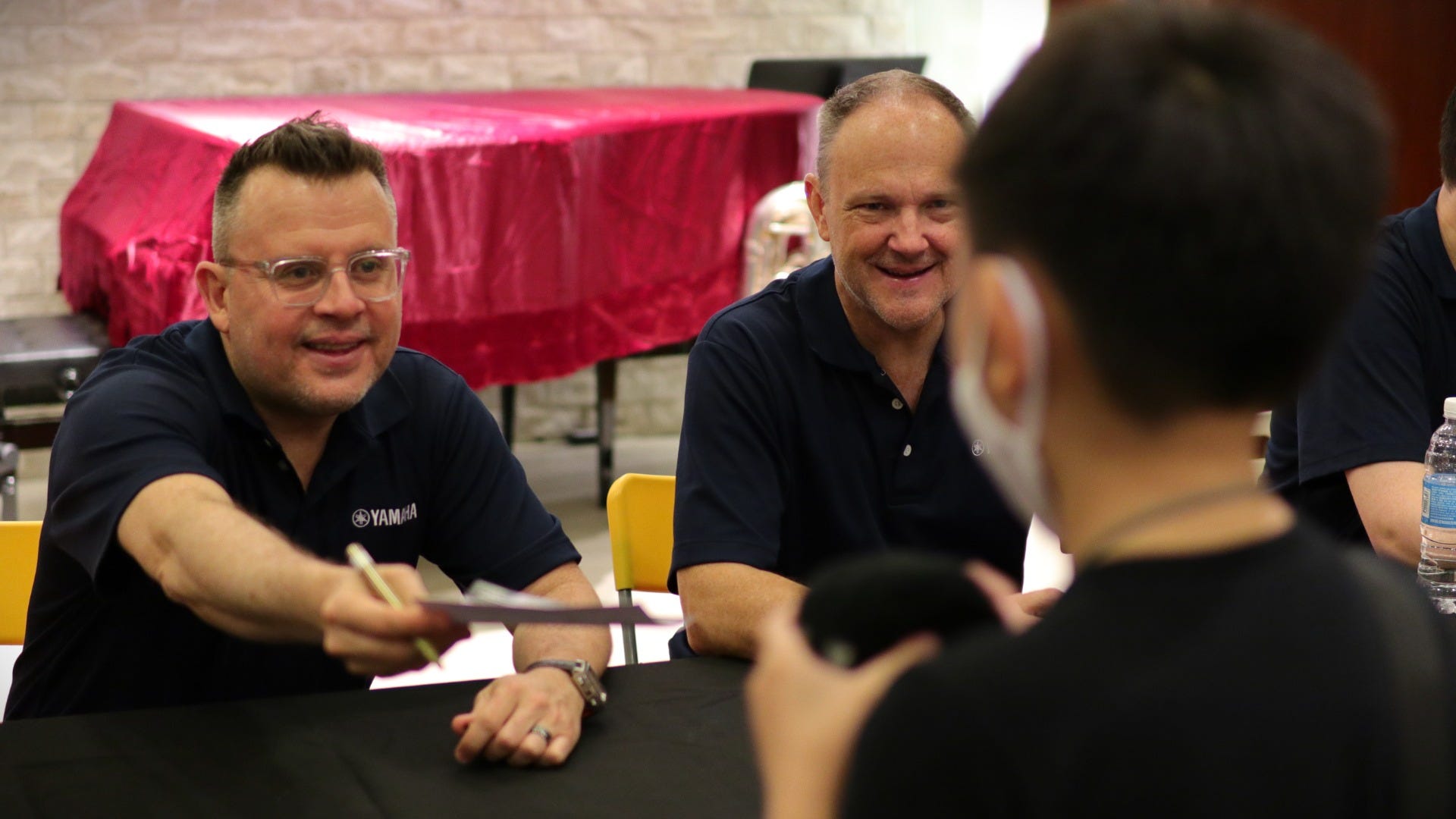 MEETING THE MEMBERS.
The performance was followed by a Meet-and-Greet session, where audience members were able to interact with members from the Quintet and get autographed postcards and CDs.
It is nice to see young musicians who attend these events leaving motivated and energised to aspire to be better musicians. We hope that we are able to hold more such events to bring more unique and interesting music experiences to the music community in Singapore.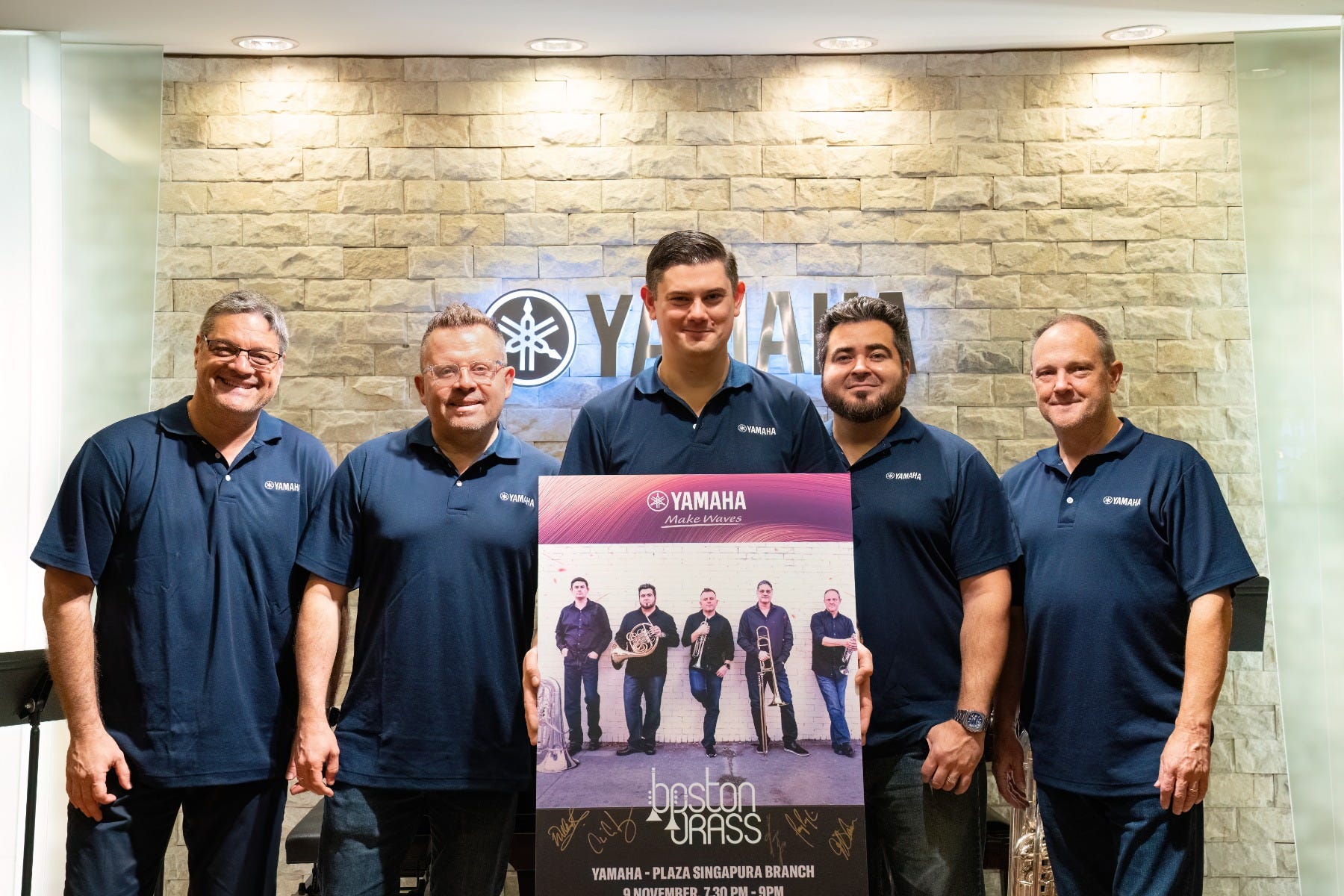 ABOUT BOSTON BRASS.
Since 1986 Boston Brass has set out to establish a one-of-a-kind musical experience, featuring colorful classical arrangements, burning jazz standards, and the best of original brass repertoire. Boston Brass treats audiences to a unique brand of musical entertainment that bridges the ocean of classical formality to delight regular concertgoers and newcomers alike with great music and boisterous fun. The quintet has played to audiences in all 50 U.S. states, and over 30 countries. Though the band regularly concertizes as a quintet, Boston Brass also performs with orchestras, concert and marching bands, organists, and jazz bands, and regularly collaborates with composers to create new works for the brass canon.
Boston Brass is a Yamaha Performing Group and performs exclusively on Yamaha instruments.

Photo Credit : Hornfellow Photography