For over a decade, SlapKlatz has been the #1 drum dampener for drummers worldwide. Drummers such as Anika Nilles to Gulli Briem can't get enough of SlapKlatz. What's so special about them?

HOW TO USE SLAPKLATZ?
It should be noted that these are suggestions and a starting point. For any experienced drummer, feel free to move the dampeners around and to achieve the sound you're looking for. Using SlapKlatz is a simple process. Simply stick the adhesive gel on the top of your drum. When using two gels, stick one on the top and one direction parallel to the other side of your drum. For three adhesive gels, set in a triangle formation on your drums. And finally, for four gels, you'll want to set it in a square formation on the drum you are trying to dampen. This method can be used from small adhesive gels all the way up to large ones.
Pro tip: Keep the plastic covering over the adhesive gel while in use to preserve the life of your dampener for as long as possible.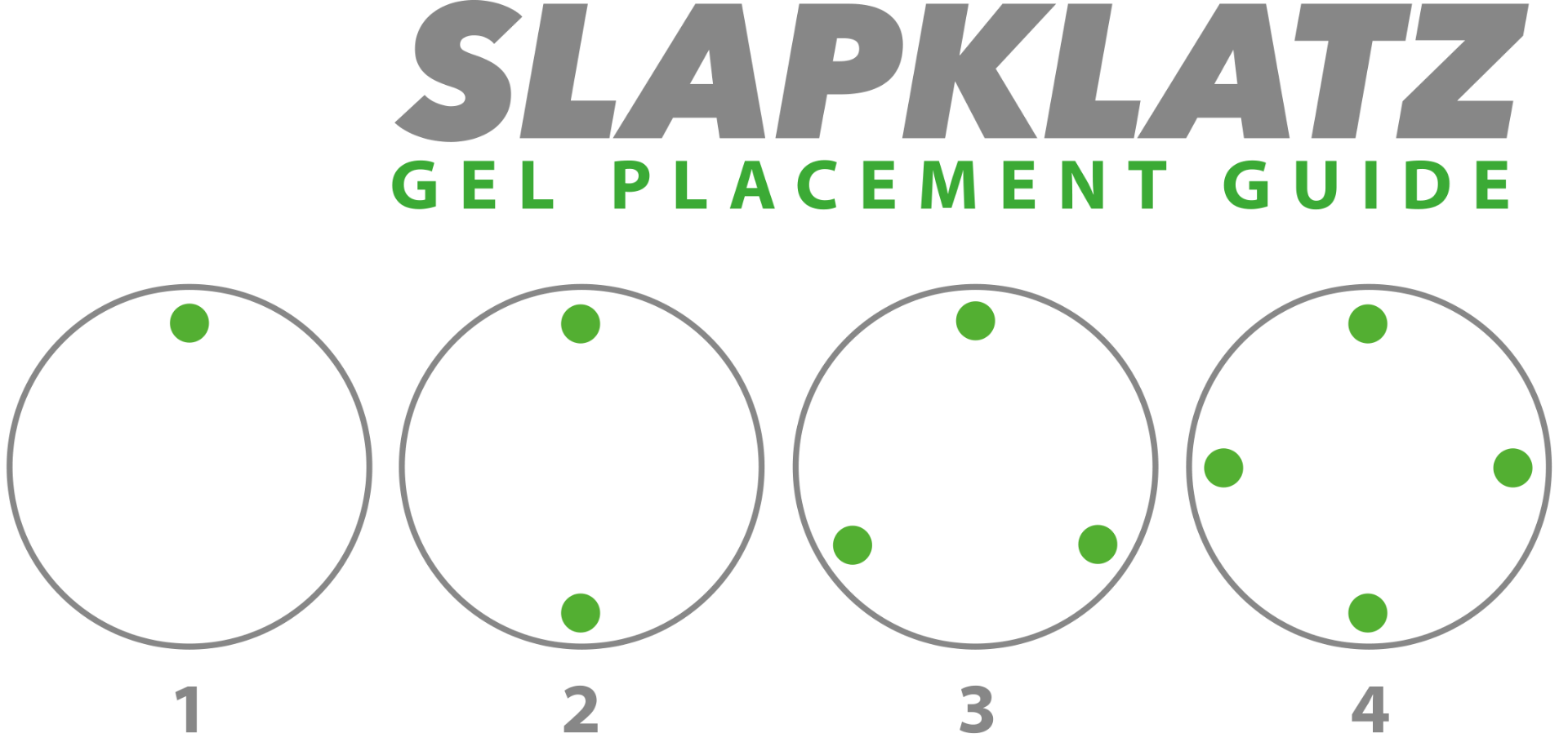 Image Credit: SlapKlatz

SOURCES USED: https://slapklatz.com/